In this episode of the Growing a Successful Orthopedic Practice Podcast, Roger Lear, President of OrlandoJobs.com,  joins Keith Landry, to offer orthopedic practice managers advice on how to manage staff shortages. It's an issue that has been especially challenging during the COVID-19 pandemic.
Lear says the best way to manage a staff shortage is to put a plan in place before it happens. He believes cross training employees and developing strong relationships with medical staffing companies before you are short handed are also important strategies.
Tune in to discover:
How to line up you medical staffing agency of choice before the sick calls come in

Why employee engagement is critical now to keep staff members coming to work

Your recruiting strategy must stress employee safety on the job

How cross-training workers builds morale while preventing problems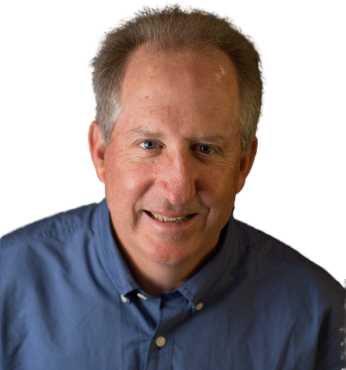 About Roger Lear
Roger Lear is President of OrlandoJobs.com, the largest employment website in Central Florida. For almost 16 years. Lear and his team have helped thousands of individuals find jobs, advance their careers and support their families. Lear oversees an organization which works with hundreds of companies in various sectors, including the healthcare sector.
---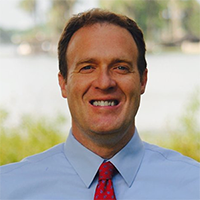 About Keith Landry
Keith Landry is Director of Public Relations at Insight Marketing Group. Keith has been a public relations consultant since 2010. He has more than 26 years of experience as a news anchor, news reporter and public affairs show host, which he uses to implement innovative public relations strategies for medical practice clients.
Episode Transcription
Roger Lear:                   Part of a recruiting strategy for an ortho office is going to be, what are you doing to take great care of the employee? Not only benefits wise and pay and all that other stuff, but what are you doing to make sure that that place is the cleanest place in the country?
Speaker 2:                    Welcome to the Growing a Successful Orthopedic Practice Podcast. Join us every episode to hear from fellow medical practice administrators, staff, and physicians as we break down current issues affecting the industry and share real stories from guests on their way to growing a successful orthopedic practice. let's get started.
Keith Landry:                Hello everyone. Welcome to another episode of the Growing a Successful Orthopedic Practice Podcast. I am your host, Keith Landry. This episode is sponsored by OrthoLive. Today we're talking about something that's really been on the mind of virtually every manager in America for the last year, we're talking about staffing shortages. And that's a topic that's been a hot one for more than a year. We're basically coming up on the anniversary of the pandemic in America being in the mode where it started to hit everything hard. And boy, do we have an expert for you today for our orthopedic physicians and practice managers. Joining us today is Roger Lear, the president orlandojobs.com, which is basically the largest employment website in central Florida. So he's got all kinds of insights about what he's observed in the last year working with practice managers and physicians trying to stay staffed up during these very challenging times. Roger, how you doing my friend?
Roger Lear:                   I am doing fantastic and just really glad to be here today. I know last year, like you just alluded to, we were just getting into this thing and today we're just starting to get out of it. So I'm excited about that and what the future holds.
Keith Landry:                I want to salute you for the thousands of people you helped through the years, for almost 16 years now, with orlandojobs.com, people you've helped find employment, support their families, have meaning in their lives. Just a big quick thank you to you for all you've done through the years.
Roger Lear:                   No, thanks, man.
Keith Landry:                You bet. And just a little bit of background about Mr. Lear, Roger Lear is the co-founder and president of orlandojobs.com. About 16 years ago, he started that. It is Central Florida's number one employment website, and they catered to more than 1,200 companies seeking workers. They are the official website of the Central Florida Human Resource Association. So they are doing great work for people here in Central Florida. All right, so let's take a look at this. You're the president of Orlando Jobs, what have you been seeing over the last year? Really we'll get into the medical sector, but just throughout our economy, what are you hearing from managers and hirers and folks looking for jobs about where things have been?
Roger Lear:                   I don't know if there's ever been such a mixed bag of nuts before in the employment scene, not only in Central Florida but across the United States. St. Patty's day last year, we went through the 10 day flatten the curve and then that turned into the largest furlough and lay off of workers ever in our economy within the next 30 to 60 days. We're still hanging out there. I know the unemployment numbers keep coming around, but in Central Florida, quite honestly, the unemployment rate is a lot higher than what people think it is. Thankfully for stimulus programs and so forth, a lot of workers that can't even go back to work yet, at least they're surviving, and that's something that's been tremendous. But businesses, the things that we're learning in health care side, you're either on the good side of COVID or the bad side of COVID.
In what I do for a living, the employment marketplace, we're paid by employers to help them find great talent, and that's not the best side to be on something like this. But think of all the different logistics companies and delivery services and all the other things, the manufacturers that manufacture all types of COVID related items and things like that, have all just seen unbelievable spikes in business. If you're a boating fan, you can't even order a new boat now for two years, who would have ever thought that COVID would do that kind of numbers for the boating industry. So it really is an interesting, interesting time and it's been challenging for so many. But at the same time, it's also created a lot of opportunities for others.
Keith Landry:                So let's zone in on the medical sector and orthopedic practices. What have you been hearing over the last year in terms of their challenges to keep well-staffed, to manage those staffing shortages? Is that something you're hearing about regularly?
Roger Lear:                   Oh, yeah. Well, we were hearing about that before COVID so that's never going to ever go away. What COVID did though was take a lot of… Because those are not work from home jobs obviously. And when you have your ortho assistants, you've got your receptionist, you go through the entire group of all the physical therapists, the surgeons, all the way through, they have to go to an office and do things. So what we have seen is a lot of facilities and medical offices they've been challenged because a lot of their workers did not want to go to the office in a medical environment. And that I think was the number one challenge.
The upside to that for a lot of these facilities is those folks didn't go to other competitors either, they didn't leave the company. They left because of what this once in a hundred 100 year deal taught us. So I've seen that. But before COVID and everything else, the ortho offices that we've dealt with or medical in general, the challenge is very simple. There's a specific qualification that somebody needs to be in certain types of positions. And unless you understand how to recruit specifically to that position, you will never get enough candidate traffic to make enough hires that you need when you need them. And that's a very important thing.
Keith Landry:                Interesting. Do you see the challenges of these staff shortages improving a little bit over the next few months as the vaccinations take effect and the healthcare workers have learned how to live in the COVID world now, they've got a lot of experience doing it?
Roger Lear:                   Oh, absolutely. People I think are ready to get back to work. Especially if you spend a ton of money and time on your medical degrees and designations and certificates. Because there's all different levels that are needed to run medical offices of individuals. But I don't think a lot of people are going back. We're doing a survey right now and talking to the job seekers of what's their number one priority in getting back to the office. A lot of them are still split, the ones that have been able to work at home want to stay at home and that just makes me wonder how that's all going to play out. That's a whole nother story in itself.
But the number one thing, especially in the medical field, is they just want to be safe at work, that's it, and have a great clean working environment. I think that is the one thing that across all industries and restaurants and planes and everything else has changed. Part of a recruiting strategy for an ortho office is going to be, what are you doing to take great care of the employee? Not only benefits wise and pay and all that other stuff, but what are you doing to make sure that that place is the cleanest place in the country? And that's going to be a huge, huge selling point to medical officers.
Keith Landry:                What would you say to HR managers and practice managers about making sure they know what they're going to say when they go to recruit someone?
Roger Lear:                   It's always a challenge because the HR is looked at as a cost not as a profit center. So their voices sometimes don't go loud enough, it's "Hey, get me this person. I need this person." And we do whatever the case might be. But that communication isn't going to be up to the HR person, it's going to be up to the marketing people that are involved with the organization. Because HR people are not marketing people, HR people can give the marketing people, "Hey, these are the top five reasons why you want to come work at our medical facility." And then that can be created into the job descriptions and all the social and all the visuals and all the videos and everything else. So anybody that you're trying to recruit, because it's going to be a small group of people, when they get their hands on that, they'll say, "Oh wow, they're different than everybody else." Because very few ortho, well, medical offices take the time out to really build their employment brand.
Keith Landry:                Great point, great point. That's part of what we try to help them with with the podcast. So Roger, let's say it's a Monday, it's 8:30 AM Eastern time, and three of your orthopedic staff members have just called in sick at the same time, was short notice. Now you've got a day or maybe a week of managing a staff shortage. What do you tell the managers to do at that point? Do they have to have that plan well in place on what they're going to do on that Monday morning when they all call in sick? What is the feedback you get and what is the advice you tell them to do?
Roger Lear:                   Well, it's three or four fold. But first and foremost, it depends on the type of position where someone would walk out obviously or be sick or any reason they're not there. But the higher level type of individual that person is, it's like for instance a patient coordinator, if they don't have a backup plan for a patient coordinator ready to rock and roll every day of their lives, that's a liability to the organization. The way they can do that is take somebody else within the organization that they have known and may not have the experience, and always have them be training and build them up over time so they can get their chance when something like that happens to cover. They have to work and build unbelievable relationships with medical staff and facilities. They get it, there's a very few of them, but there are some that do have great talent ready to rock and roll when these types of things happen because evidently they're going to happen.
But in some cases it's going to cause a lot of things like canceled appointments, things like that, and things out of people's hands. But a lot of times those are already built into business model, understanding those things. But most of the things that we see and the best advice we can give is to have the key positions that you need to operate with a backup plan ready to rock and roll in each circumstance where necessary. The surgeon's a little bit different if they don't show up, [crosstalk]. You don't find that one easy.
Keith Landry:                That's funny. So you mentioned briefly about cross training. I think in the world we live in now where people are so mobile and sometimes with the younger generation, they just don't feel that attachment to that particular company and they may leave on short notice. Talk to me about the cost of not cross training your workers.
Roger Lear:                   Anybody that owns their own medical facility understands that if they're not having patients, they're not making money.
Keith Landry:                Sure.
Roger Lear:                   So the business side it rears its ugly head very quickly in that industry. Because even if you have people all in place and they're the wrong people and so forth and there's not that comfort level, that cleanliness level, all the other things that go into it, it's a big cost. But the ability to understand, for any company out there, that losing a key employee or losing an employee that has direct connection to the revenue that's derived, there always needs to be a recruiting plan in place to replace that person as soon as possible because it's going to happen. You mentioned the younger generation, and I've always said this, I think they get the worst wrap in the world because I think everyone thinks that they don't want to work and they want to jump and do all this other stuff.
Yeah, there are some people like that, but there's also some 50 year olds that want to do the same thing. The key it is they're not getting the employment compassion that they're looking for. What that means is they get pushed into a job and they get stuck there until whenever and there's not that employment. They don't feel part of the team, they don't feel like they're going anywhere, that type of stuff. Money doesn't cure all that, but a thank you here, promotion here, extra responsibilities there, all work very favorably for the younger generation, no question about it.
Speaker 4:                    In a recent McKinsey study, 76% of patients preferred to use tele-health moving forward and 74% were highly satisfied with telehealth. Telehealth is here to stay. And since 2016, OrthoLive has helped more than 1,000 orthopedic providers treat more than 500,000 patients. Our 100% HIPAA compliant platform delivers one click connect telemedicine appointment functionality via an app or a web browser. And our live US-based support team is here to help practices, providers, and patients connect and complete their visits. To find out just how quickly OrthoLive can turn your challenges into solutions while improving the patient experience, visit ortholive.com to schedule your demo today. OrthoLive, the world's leading orthopedic specific telemedicine platform.
Keith Landry:                That's an interesting point, there's no dollar sign associated with that. When you make an annual budget on how we're going to run the place, you can't really put a dollar sign next to that. But in terms of making folks buy into the vision of the managers or owners of the company, especially at a time when it would it be easy for them to check out, it becomes really important. I'm sure you get a lot of feedback about this from workers, "I just don't feel like I fit in, I don't feel like they cared about me, I just don't feel like I had a future there."
Roger Lear:                   Yeah, it's the hardest thing. Any HR person that attends any SHRM conference in the world, they talk about employee engagement. And the companies that do it right keep… There's not a study out there that doesn't show the companies that really care about their employees, the employees stay a heck of a lot longer and they don't leave just for a few thousand extra dollars a year somewhere else.
Keith Landry:                Great points. All right, let's talk about temporary workers and a floating staff pool in the orthopedic practice when things are looking tight and there's not quite enough people on hand. Do you recommend using floating staff pool or temporary workers"
Roger Lear:                   Well, yeah. It's sometimes it's a necessary evil. And the challenges there are the medical facilities don't take enough time to vet staffing agencies. It usually goes something like this, "Oh my gosh, someone's going to be out today." The first call they make is they start calling staffing agencies, "Hey, do you have anybody that does this, this, this and this?" And that is the wrong approach. The best approach is to do it the opposite way. Everything's fine today, go to lunch with three or four different staffing agencies, learn about how they do their practice, get your contract signed in. And negotiate those contracts, don't just sign whatever's there, so you can cut your costs there.
But then build a relationship with that person so they always have you in their mind, knowing that you're going to use them one day and then you're going to have the people to deliver to them. Typically [inaudible] in medical facilities run the gamut. You can go all the way from your physical therapist, your medical secretaries, down to the patient coordinators, down to the receptionist. Which the reception is one of the most important pieces of the practice, the first contact, so there's a lot there. And the time it takes to build those relationships, it takes time. And that's where I think a great, great opportunity for a medical facility is so they have that great backup plan if they choose to do that.
Keith Landry:                Great advice there. Let's talk a little bit about practice managers and what they maybe should know about paid sick leave if somebody is out for an extended amount of time. And we've got people getting sick quite a bit in the last year. So anything you want them to know about that in the medical sector?
Roger Lear:                   I'm not an HR legal type person so I really can't speak directly to that. But in today's world, most of this is already laid out as well as you have all your legal stuff from a federal and state, what you can and can't do from a sick leave point of view, but all that stuff pretty laid out already. Usually for practice leaders, if it's not in the employee manual and a legally binding employee manual, that can definitely be a source of frustration should you have a sick leave issue.
Keith Landry:                I would say that for the practice managers to try to follow along the news because we're seeing new legislation and adjustments to federal policy and things like that. So you really got to do a little bit of homework to be able to update your employees on that level. So let's talk a little bit about training, this is an interesting one. It's like before a year ago this never really was an issue at medical practices. But proper training on how to use personal protective equipment and to take the proper precautions when you're working closely with the patient in the COVID era. What have you heard from employers about that?
Roger Lear:                   It's just part of this environment that we live in today. As we do this podcast today, it's just nice to know that the CDC came out and said people with vaccinations really don't need to mask around others with vaccinations. Which should give everybody listening hope that we're all going to be there one day where we're not going to have to worry about armoring ourselves again. Even though it's interesting because all that stuff is working, why wouldn't medical facilities do some extra things even after all this is done to make sure that the patients even feel safer and what that might look like. So I think that the training for that isn't going to be, I think, that different than what they're already doing right now today.
Keith Landry:                That's a fascinating point because what will the medical office of tomorrow look like? What will the waiting room look like a year from now? Will they still take our temperature when we walk in? Will they still ask us the 10 questions about have you had COVID symptoms? It'll be interesting to see if we eventually just forget and go back to the way things work. Or if this is the new norm, doesn't it make sense to have one person take everyone's temperature when they walk into a medical office where there's a lot of vulnerable patients?
Roger Lear:                   I would think so. My greatest example is this, I can't get this image out of my mind, is these airplanes that were putting together these videos on how they're cleaning their planes and they're swapping up underneath seats, and the junk that they're pulling up is so disgusting. I'm thinking to myself, "So it took a pandemic to clean your damn planes?" And there we go. And that will be for restaurants, planes, medical offices, our office. People are not going to want to come and see crottin dirt or any chance of a spore mold going in and starting a new wave of virus or something like that. So I think that's a big deal.
Keith Landry:                Wow, how much we've all learned in the last year. So what are you hearing from medical practice about their efforts to retrain workers and uptrain workers for the future? I really think these are important points for our practice managers and physicians out there listening today. Give them some real thought to retraining workers and uptraining them so they can try to keep that team together. This is an area of expertise for you.
Roger Lear:                   Yeah, I think it's the greatest thing that anybody can do in an organization, is basically give everyone another four year degree by training them to do a task that they didn't know how to do when they walked in the door, that's critically important to the organization. The greatest news with all of it is the fact that so much of it is now going to this technology that is really your friend. And the group coming through the ranks right now love technology anyway. So being able to train them properly on the technology has shortened the training curve.
And then it becomes all the other things that are involved in not only just knowing how to do something, but also managing the patient, managing the environment, or managing the team. Whatever area that person's going to start learning in, those soft skills and all the other things that are involved can take precedent over bookwork and all the other things that the technology is basically replacing, that's the trend that we see. But there's organizations out there where the medical officers will send their folks to either online classes or even live classes. I think that'll happen again one day but where they can get those extra certificates and so forth. And offer to pay for whatever that is so they can keep them. I can tell you, anybody that works in an organization where they see someone investing in their future, they really appreciate it. That's very high on the employment engagement gauge. So there we are.
Keith Landry:                That's a great point. Well, Roger Lear, president of orlandojobs.com, great insights today on exactly how our orthopedic physicians and practice managers can deal with these staffing shortages, which we hope will be less of an issue in the coming months. How can our listeners connect with you to follow up?
Roger Lear:                   Anybody ever have any questions or if there's any way I can help you out with a recruiting strategy, which we never even talked about recruiting strategies, it's just roger@orlandojobs.com or you can always just visit our website. And I've got a bunch of articles and things like that there.
Keith Landry:                All right, so that's orlandojobs.com. Roger Lear, thanks so much, we sure appreciate your time today.
Roger Lear:                   Excellent, thank you. Enjoyed it very much.
Keith Landry:                You bet. Great insights, and that's a wrap on another episode of Growing a Successful Orthopedic Practice Podcast. I'm Keith Landry, we're going to do it again soon. Make it a great week.
Speaker 2:                    Thanks for listening to the Growing a Successful Orthopedic Practice Podcast. Please consider pressing subscribe on your podcast player so you never miss a future episode. And if you haven't given us a rating or review on Apple Podcasts already, we ask that you take a spare minute to help us reach and share our medical practice growth stories with peers.